A few months ago we were approached by Incredible Edible Todmorden to give technical assistance to their new aquaponics project. We looked at what was available in both open source and proprietary systems and concluded that the options were extremely limited. And if that wasn't challenging enough, inevitably the timescale was in weeks and the budget was hundreds of pounds, not thousands.
Then the only system that looked both affordable and functional (kijanigrows) let us know that they weren't ready to ship systems yet despite suggestions to the contrary on their website. By this point I'd gained quite a solid grasp of the functionality of these systems and I proposed that we extend an existing system to add additional sensors, re-write the software and add in a raspberry pi. The cost of the hardware would be modest, the system would be far better than any available and we would have created a great, open-source system for the community to benefit from.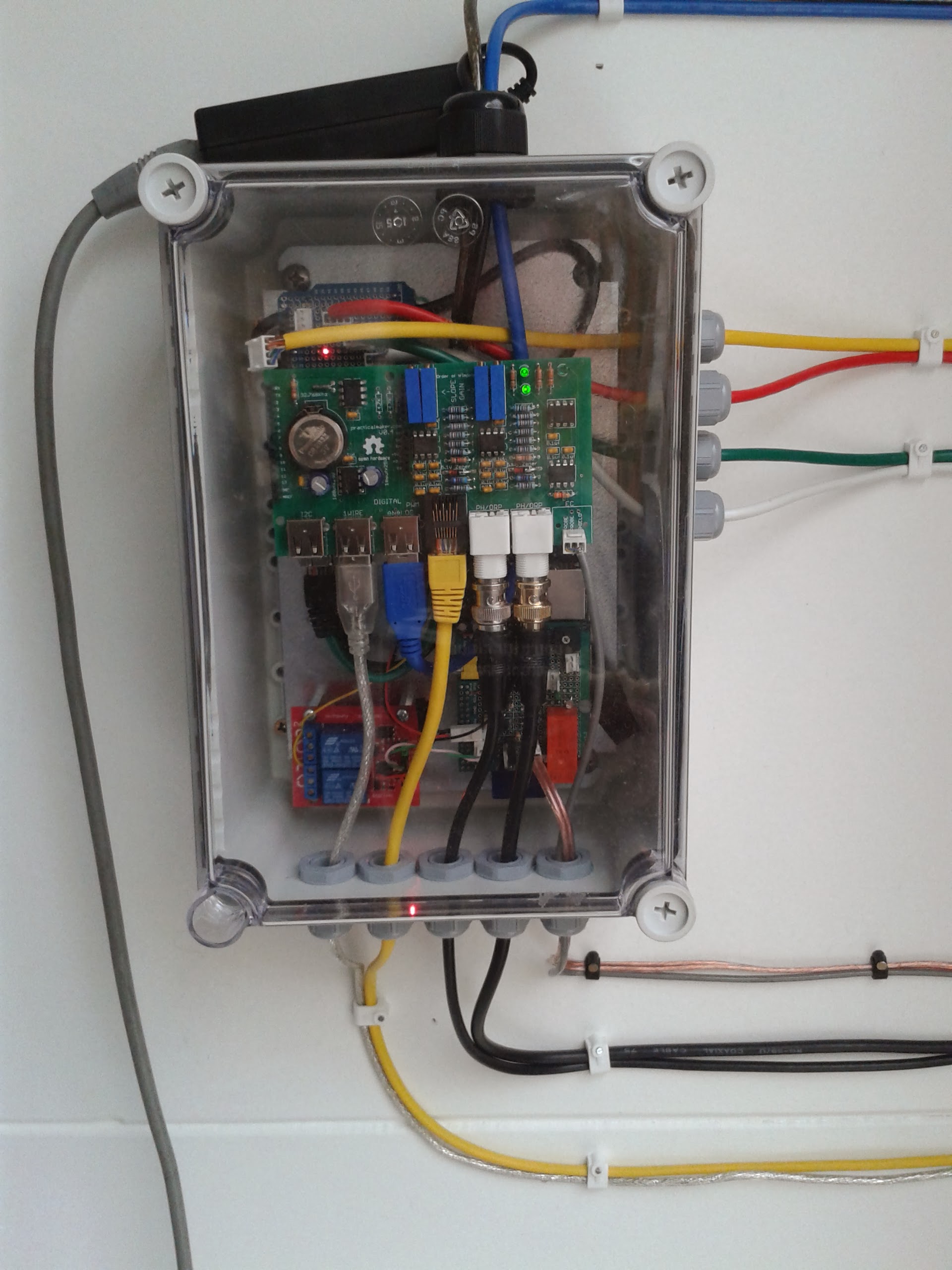 So now the system has been designed, built, tested and implemented. We are still in the development phase of the software but the end is in sight. Soon the data that is currently only available inside the building will be continuously updating a website where it can be graphed and manipulated. Live video will be streamed from underwater, so that supporters as well as the people who look after them can see their progress.